Customer Name : Mrs. Mumun
Branch : Jombang, Banten Customer
Bussiness : Chewing Gum Ice Seller
Known by the nickname 'Mumun' in her neighbourhood, Mrs. Munariyah always dreamt of being successful. She aspired to have her own restaurant business even though she only had a small capital to begin with. After she was introduced to LOLC Ventura Jombang branch in 2019, she was able to obtain an additional capital and finally make her dream come true.
Mrs. Mumun utilized the additional capital to purchase a glass display unit and expanded her product offering to include a variety of food items such as Nasi Uduk, traditional cakes, etc. Driven by a fiery passion, she always made sure her food stall was kept neat and tidy, while maintaining good safety and quality standards at all times. Facing high demand, she was able to enhance her sales throughout the last two-year period and extended her operational times from 6am to 11pm.
Currently Mrs. Mumun is enjoying her third loan cycle from LOLC Ventura to purchase a franchise business of bubble gum ice. She has deployed her nephew to operate this venture in another location under her supervision, where considerable income is generated. She also intends to add more products at this stall in due course, based on the demand that she gets. According to Mrs. Mumun, she feels very lucky to partner with LOLC Ventura as she receives necessary financial support and advice to improve her business success. She believes that LOLC Ventura
will become the best financial partner for many micro enterpreneurs in Indonesia.  Likewise, LOLC wishes to support her by providing individual financing for all her future requirements as a long-term business partner.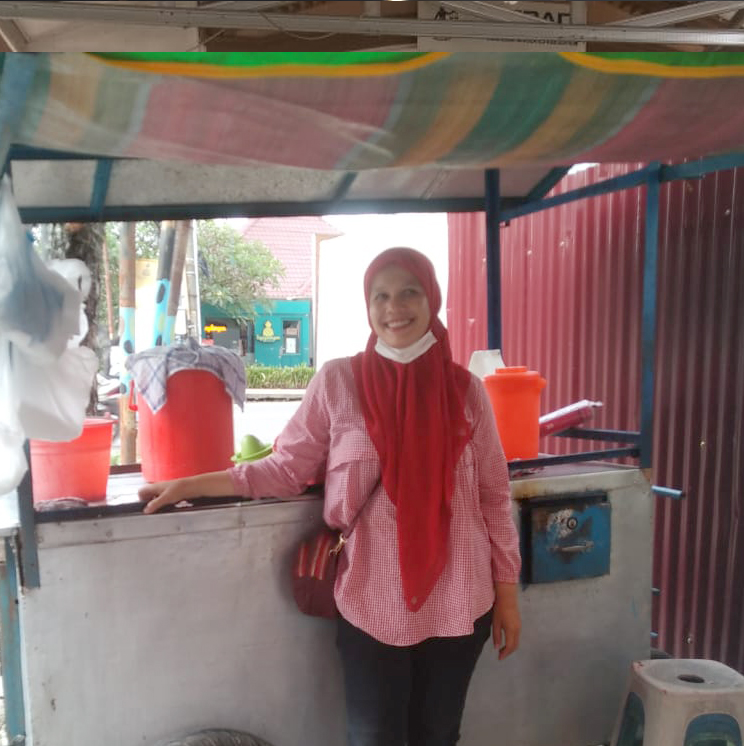 "I am grateful to LOLC Ventura Indonesia for entrusting me to be a customer. LOLC Ventura Indonesia is fast in process, good and friendly in service. Hopefully in the future, LOLC Ventura Indonesia can increase loans even more and continue to support customers' prosperity. Thank you."
Eva Ramadhani
Medan, Ice Seller
"I say thank you very much to PT. LOLC Ventura Indonesia for helping me develop my business. I hope that in the future I can get even better programs and an even bigger loan amount. Thank you."
Winda
Medan, Accessories Seller
"I feel LOLC Ventura Indonesia has been very helpful to me in running my business. I hope to continue working together with LOLC Ventura Indonesia. I also expect LOLC Ventura Indonesia will provide many other programs to help and develop small businesses like us."
Intan Nasution
Medan, Food Shop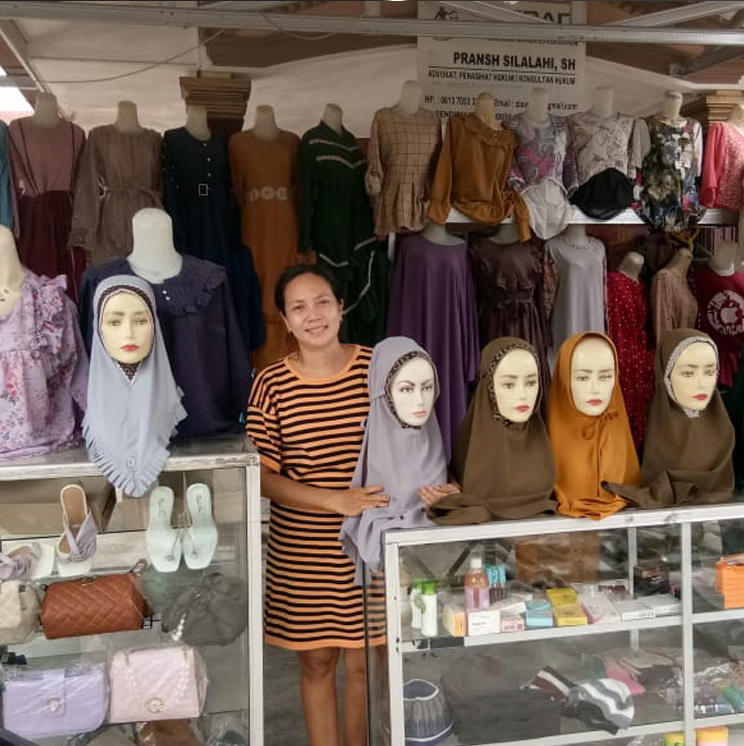 "I am grateful to become a customer of LOLC Ventura Indonesia, because I could develop my business. Thanks to God, I received good and friendly services. I pray that PT LOLC Ventura Indonesia will move forward and be present everywhere. I wish them success always."
Dona Christin
Medan, Boutique Seller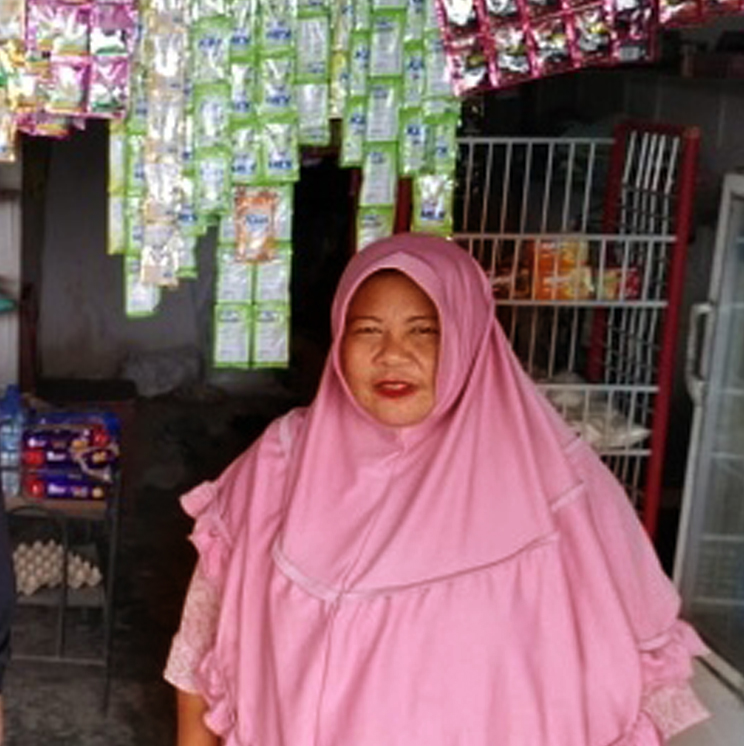 "Initially I had a basic food business. After receiving the financing facility from PT LOLC Ventura Indonesia, my business has now increased. The staff of LOLC Ventura Indonesia are very friendly. Thank you very much LOLC Ventura Indonesia, I wish you good luck always."
"I am grateful to collaborate with LOLC Ventura Indonesia for last 2 years. I am happy with the good service and friendly staff. Hopefully LOLC Ventura Indonesia grows bigger and can further help small traders like us. Thank you."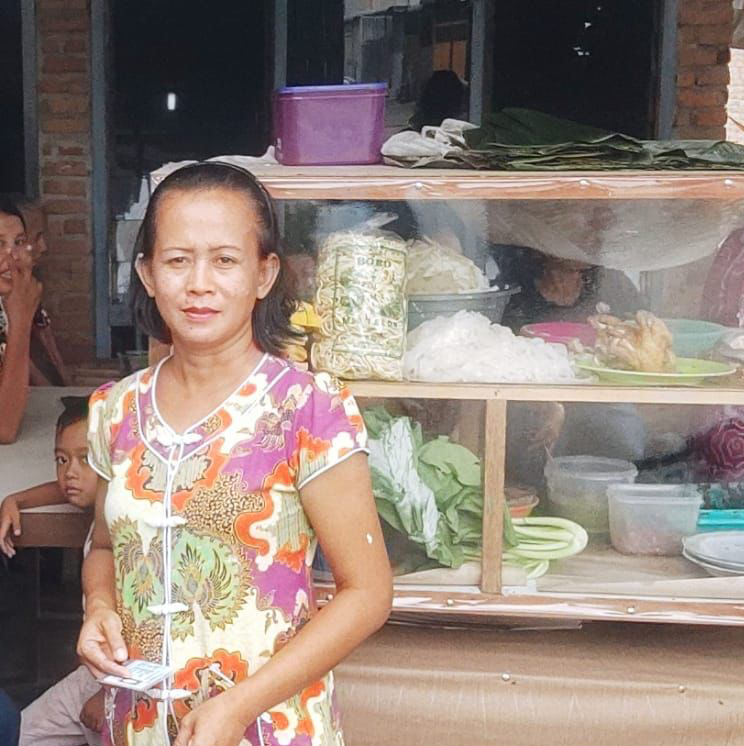 "I am grateful to become a customer of LOLC Ventura Indonesia because I can improve my business. Thanks to God I got good and friendly service. I pray that LOLC Ventura Indonesia will continue to progress and develop everywhere, and always wish them success."
Susani
Medan, Soup Noodle Seller
"I would like to thank LOLC Ventura Indonesia very much for providing the funding to grow my business. The service is very friendly. Hopefully LOLC Ventura Indonesia will remain trustworthy and move forward."
Regina
Medan, Garmen Business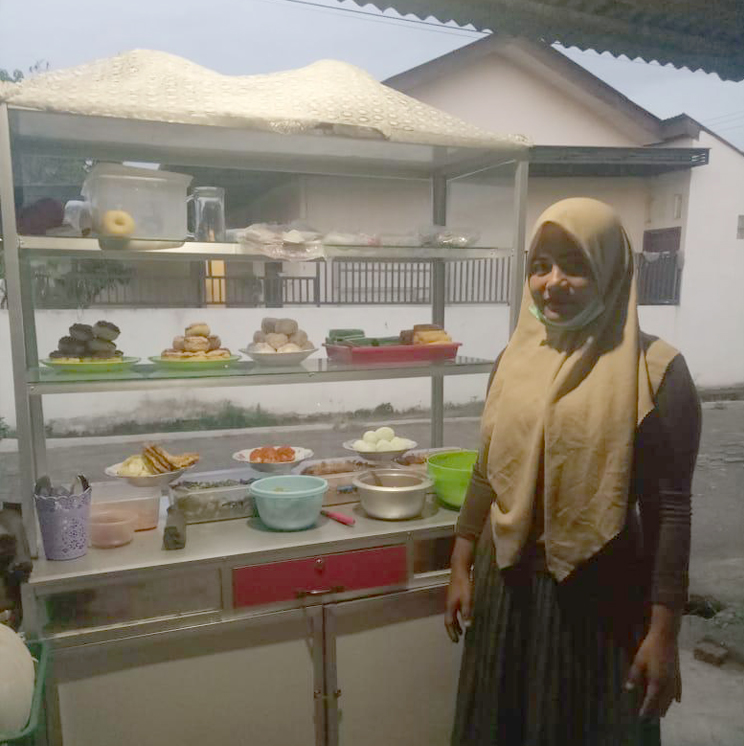 "Since becoming a LOLC Ventura customer, my sales started to grow. I am very happy with their very friendly service. Hopefully LOLC Ventura Indonesia will become a bigger company very soon. Thank you."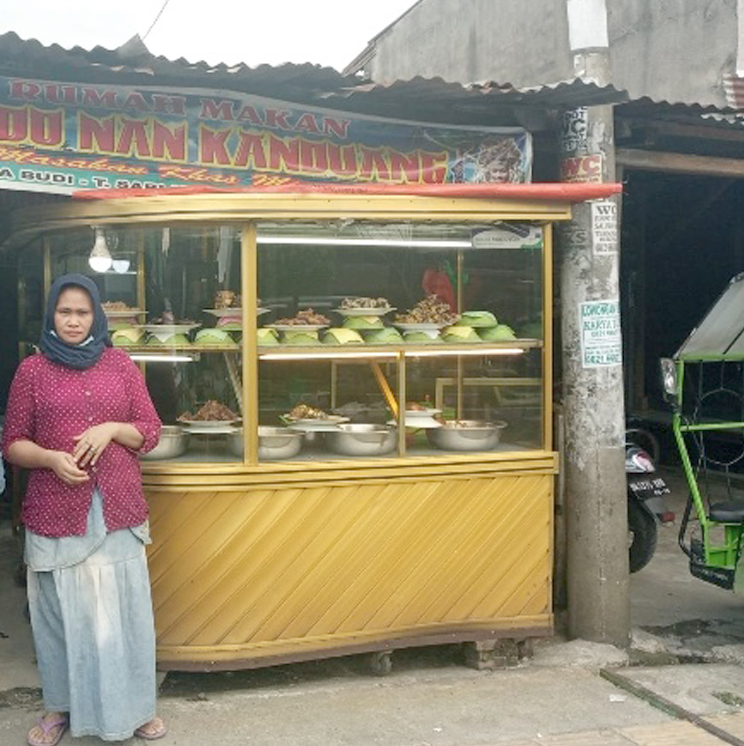 "Since I joined the financing of LOLC Ventura Indonesia, I have always received excellent service. My business went well. Hopefully in the future LOLC Ventura will continue to innovate and have more attractive financing programs."
Hotnida Harahap
Medan, Restaurant Business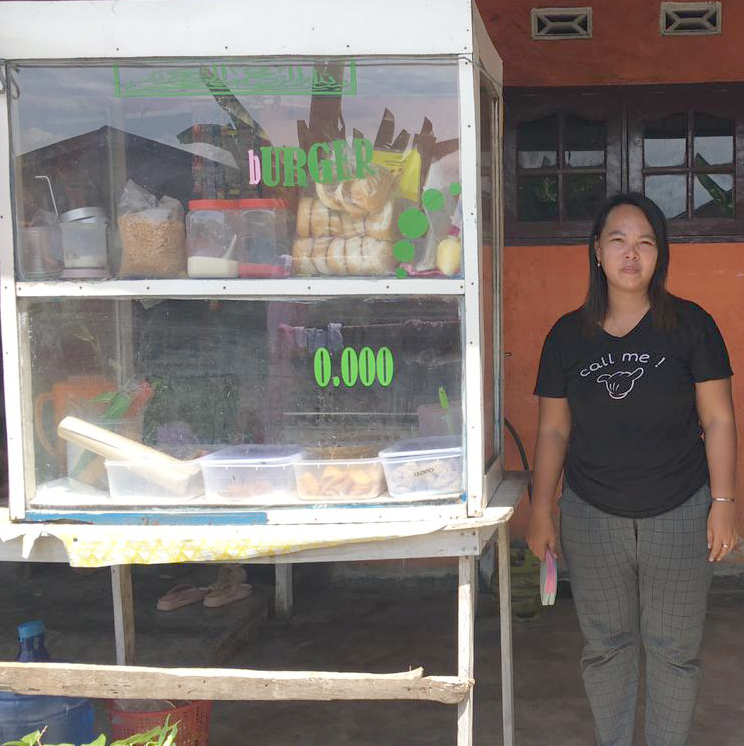 "I feel supported after participating in the financing from PT. LOLC Ventura Indonesia. In addition to the very easy process, the service is also very friendly. I hope LOLC Ventura Indonesia continues to grow and progress. Thank you."
Suci Indriani
Medan, Burger Seller